Personnage - Jedi.
Points: 8. Santé: 9.
Cette carte a été erratée
After you activate this character, you may turn one of your character dice to a side showing the same symbol as this die.
That Jedi passed down their wisdom and craft from Master to Padawan.
L'Empire en Guerre #32.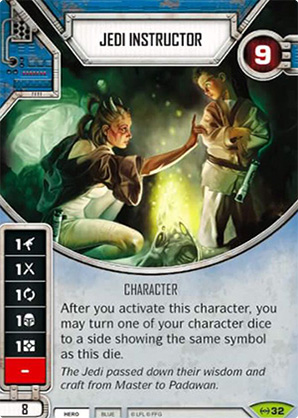 Aucune critique disponible