Antagoniste
.
Force
.
Rare
.
Personnage - Witch.
Points: 9/12. Santé: 9.
After you activate this character, you may reveal the top card of a player's deck. If its cost is an odd number, turn one of that player's dice to any side.
"I use dark magick to achieve power."
Alexandr Elichev
Legacies #3.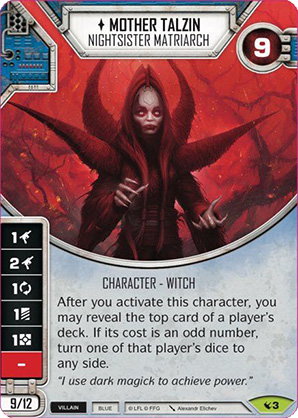 Aucune critique disponible