Héros
.
Force
.
Légendaire
.
Personnage - Jedi.
Points: 10/13. Santé: 10.
- Choose and do two of the following: gain 1 resource, give a character 1 shield, turn one of your dice to any side, or discard the top card of a deck.
"Do. Or do not. There is not try."
Cristi Balanescu
Legacies #33.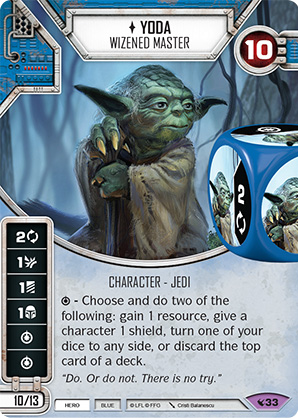 Aucune critique disponible