Héros
.
Commandement
.
Rare
.
Personnage - Trooper.
Points: 8. Santé: 8.
After you activate this character, you may reroll this die, or, if you control the battlefield, you may reroll one of your character dice.
"Someone's out to start a war." Mace Windu
Martin de Diego Sádaba
Legacies #38.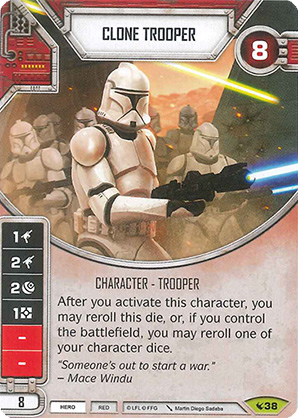 Aucune critique disponible