Antagoniste
.
Force
.
Légendaire
.
Personnage - Leader.
Points: 11/13. Santé: 11.
Power Action - Deal 1 damage to another one of your characters to resolve one of its character dice, increasing its value by 2.
"There has been an awakening. Have you felt it?"
Darren Tan
Way of the Force #4.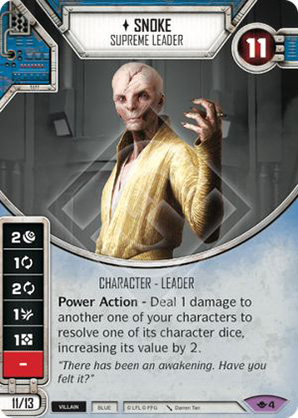 Aucune critique disponible