Antagoniste
.
Commandement
.
Légendaire
.
Personnage - Leader.
Points: 15/20. Santé: 13.
Ignore all play restrictions on weapons played on this character. He can have one additional upgrade.
Power Action - If 4 of this character's weapon dice are in your pool, deal 4 damage to a character.
Ameen Naksewee
La Voie de la Force #21.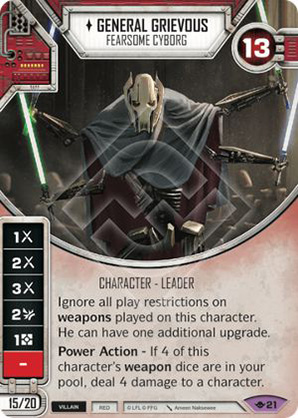 Aucune critique disponible