Antagoniste
.
Force
.
Rare
.
Personnage - Frère de la nuit.
Points: 10. Santé: 11.
After this die is rerolled by a card effect, you may discard the top 2 cards of your deck to resolve it, increasing its value by 1.
"Pure warriors." Darth Maul
Joshua Cairos
A Travers la Galaxie #3.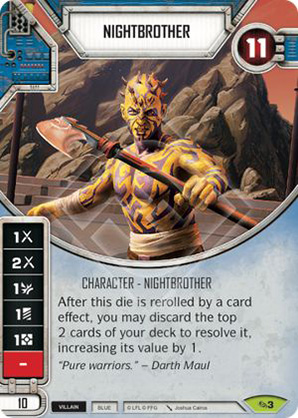 Aucune critique disponible