Soutien - Véhicule.
Coût: 2.
Power Action - Spot the Millennium Falcon to attach this card to it as a mod upgrade (discard all upgrades on this card).
Action - If this card is an upgrade, it becomes a support (do not ready it).
Ameen Naksewee
A Travers la Galaxie #102.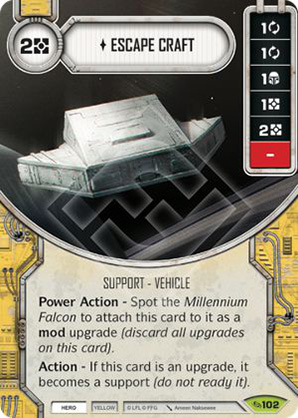 Aucune critique disponible