Neutre
.
Filous
.
Légendaire
.
Soutien - Véhicule.
Coût: 4.
Decrease the resource cost on each side of this die by 1 for each mod on this support.
"I got the best weapons, best ship, and I'm feared across the galaxy." Ketsu Onyo
Vlad Ricean
A Travers la Galaxie #145.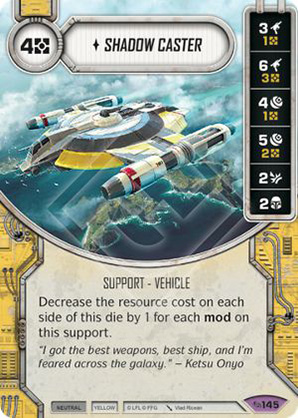 Aucune critique disponible