Antagoniste
.
Filous
.
Rare
.
Personnage - Vaurien - Récupérateur.
Points: 9/12. Santé: 9.
Cette carte a été erratée
This character's character dice cannot be removed by opponents' Blue events.
Power Action - Spend 1 resource and choose a symbol to reroll a die. If it rolls the chosen symbol, gain 2 resources.
"Mind tricks don't work on me. Only money."
Antonio Jose Manzanedo
Convergence #38.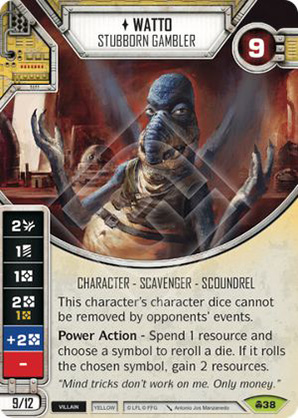 Aucune critique disponible