Héros
.
Commandement
.
Rare
.
Personnage - Droïde.
Points: 11/14. Santé: 11.
After this character is defeated, you may end the action phase.
Power Action - Reroll one of your dice. Then reroll up to a number of dice equal to the value showing on the die just rerolled.
Anthony Devine
Convergence #72.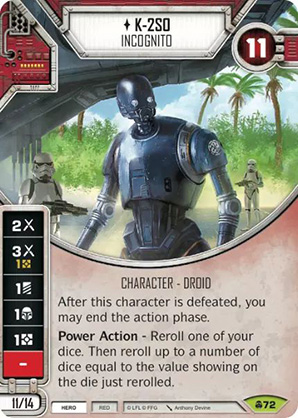 Aucune critique disponible