Héros
.
Filous
.
Légendaire
.
Personnage - Scoundrel - Wookiee.
Points: 12/15. Santé: 13.
While you have another scoundrel in play, this character has Guardian.
Before you resolve one of this character's character dice showing damage, increase its value by 1 if this character has 6 or more damage.
Darren Tan
Convergence #88.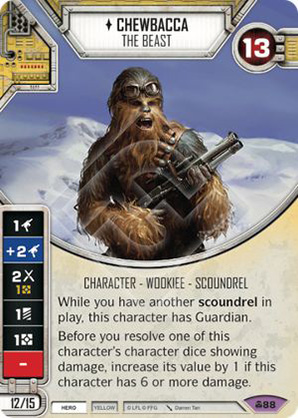 Aucune critique disponible