Antagoniste
.
Commandement
.
Légendaire
.
Personnage - Leader.
Points: 10/13. Santé: 10.
The point value of your Death Star plot is decreased by 1.
After you activate this character, you may turn one of your dice to a side showing a value of 1.
"I will not fail."
Ryan Valle
Covert Missions #21.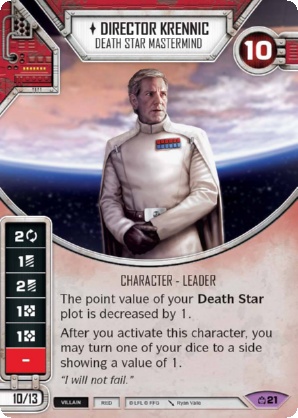 La critique de cette carte sera possible lors de la sortie officielle de la carte.