Antagoniste
.
Filous
.
Légendaire
.
Soutien - Véhicule.
Coût: 3.
Your Boba Fett and Jango Fett each have Piloting.
After this support becomes piloted by a bounty-hunter, you may deal 1 damage to a character.
Mariusz Gandzel
Covert Missions #50.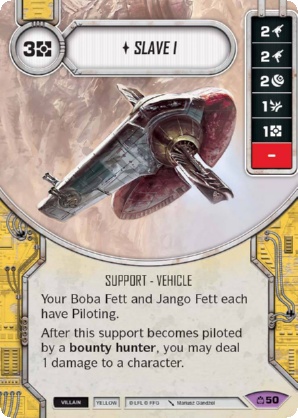 La critique de cette carte sera possible lors de la sortie officielle de la carte.