Antagoniste
.
Filous
.
Fixe
.
Intrigue - Prime.
Points: .
If this downgrade would leave play, set it aside instead.
Attached character cannot be activated.
Action - Give the player that controls this downgrade 1 resource to flip it. Any player may use this ability.
Javier Charro Martinez
Transformations #14.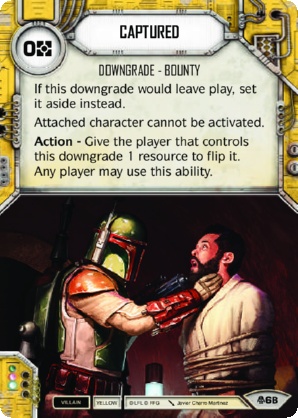 Aucune critique disponible