Héros
.
Commandement
.
Fixe
.
Personnage - Trooper.
Points: 11/14. Santé: 11.
If this character has a weapon on it, you may resolve her damage sides as ranged.
Power Action - Resolve one of this character's character dice showing damage and either increase its value by 1 if it is against a villain character or give a character 1 shield if it is against a hero character.
ARH
High Stakes #53.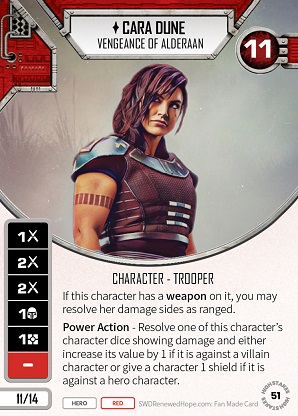 Aucune critique disponible