Antagoniste
.
Commandement
.
Fixe
.
Personnage - Droïde.
Points: 9. Santé: 7.
After you activate this character, you may place 1 shield on two of your vehicle or droid supports with dice.
After you activate a support with a shield on it, you may move 1 shield from it to one of your characters.
© Lucasfilm
Parting Words #5.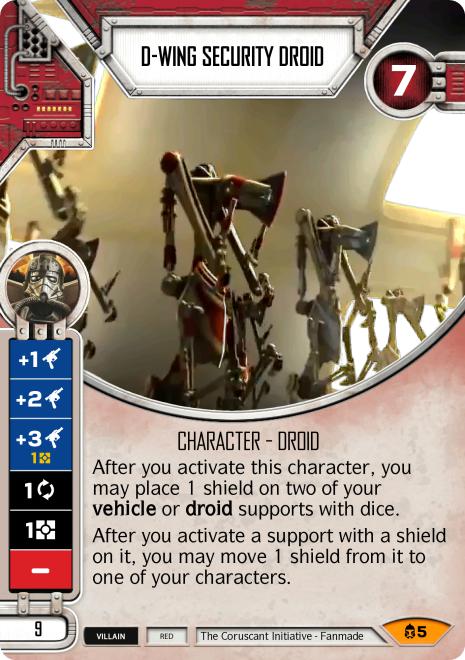 Aucune critique disponible