Héros
.
Commandement
.
Rare
.
Personnage - Leader.
Points: 12/15. Santé: 11.
Cette carte a été erratée
After you activate this character, you may discard a card from the top of an opponent's deck for each of your other characters with 1 or more shields.
Jeff Lee Johnson
L'Empire en Guerre #24.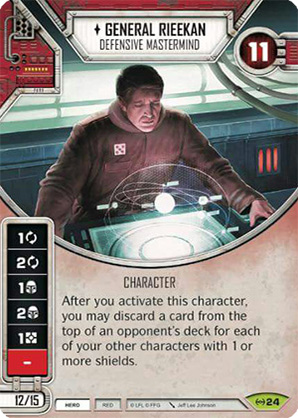 Aucune critique disponible