Héros
.
Commandement
.
Rare
.
Personnage.
Points: 9/12. Santé: 10.
- Play a vehicle from your hand for free. After the action phase ends, if that vehicle is still in play, return it to your hand.
"If all you do is fight for your own life, then your life is worth nothing!"
Viniciusde S Menezes
L'Empire en Guerre #25.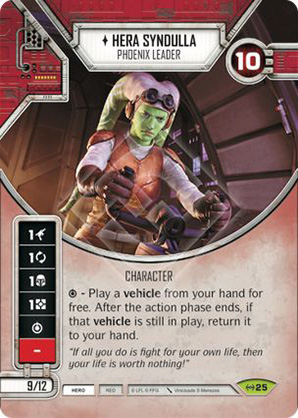 Aucune critique disponible