Héros
.
Commandement
.
Légendaire
.
Personnage - Droïde.
Points: 15/20. Santé: 12.
Cette carte a été erratée
The cost to play a weapon on this character is increased by 2.
After you play or move a weapon onto this character for the first time each game, ready him.
"Why does she get a blaster and I don't?"
JB Casacop
L'Empire en Guerre #26.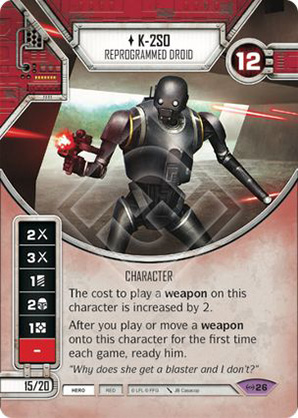 Aucune critique disponible